vision
Information Technology, now fundamental for all economic sectors, is expanding its role as a "strategic enabler" outside more "traditional" areas (i.e., Telecommunications, Financial Services). Companies are continuing the process of outsourcing ICT services(initially only ICT Operations today even developments and application maintenance). The gradual process of consolidation of ICT services providers is sharpening the skills gap between customers and suppliers.
mission
Lpeg, combining experiences from academia and business, stands as senior and independent support to companies that are about to undertake or have undertaken ICT transformation initiatives.
---
paolo lasagni – founding partner
Graduated with honors in electronics engineering (Bologna University'92). After two years in the Department of Electronics and ICT of the Bologna University, working on expert systems, has undertaken the consultancy activity The first experience was with Andersen Consulting (now Accenture) working mainly on ICT projects for telecommunications and media (1 year in the U.S. and 3 years in major Italian media and telecommunications companies).
In January 1999 he joined Booz Allen Hamilton (nowadays Strategy &, part of PWC) working on strategy, organization, due diligences, and ICT architecture mainly for companies from Telecommunications / Media / Technology and Energy in Europe and the Middle East.
Simultaneously to the consultancy is adjunct professor of "ICT support to Business Processes" at the Bologna University(Cesena) from 2002.


Certificate ITIL® Version 3 Foundation
Peoplecert Group License GR750006282PL
---
maurizio andreotti – partner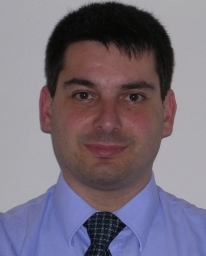 Maurizio has a degree in management engineering at Polytechnic University of Milan and several other business certifications like ISO/IEC 20000 consultant and ITIL. During the university Maurizio starts several collaborations in ICT sector, writes a couple of IT related books and works as internet manager for an Italian editorial group. Since 2001 Maurizio works in the web integrator Esperia (Milan, Italy) as PM – and later CTO – where follows dove internet technology projects about multimedia convergence. In 2006 Maurizio starts collaborating with Booz Allen Hamilton (nowadays Strategy &, part of PWC) working on strategy, organization and architectures (IT e TLC) mainly for Telco/Media/Technology and Energy industries clients in Europe, India and Middle East. Since 2012 Maurizio is with Lpeg.



Certificate ITIL®  Foundation

Certificato ISO 20000
[:]